In a groundbreaking announcement, the United Kingdom (UK) is set to invest £85 million in the creation of the Vulcan 20-20 laser—a technological marvel projected to be a million, billion, billion times brighter than the Sun. This substantial investment promises to catapult scientific research into uncharted territories, with potential breakthroughs in fields such as clean energy and advanced cancer treatments. UK plans to build an £85 million laser, brighter than the Sun. The Vulcan 20-20 laser is currently taking shape at the Science and Technology Facilities Council (STFC) Central Laser Facility (CLF) in Oxfordshire. Boasting a brilliance 100 times greater than its predecessor, this laser is poised to outshine even the Sahara Desert's most intense sunlight.
George Freeman, the Science Minister, expresses excitement, stating, "Reestablishing Britain as home to the world's most powerful laser is an exciting opportunity to explore the unexplored in astronomy and physics, stride towards new clean energy sources for the good of our planet, and much more."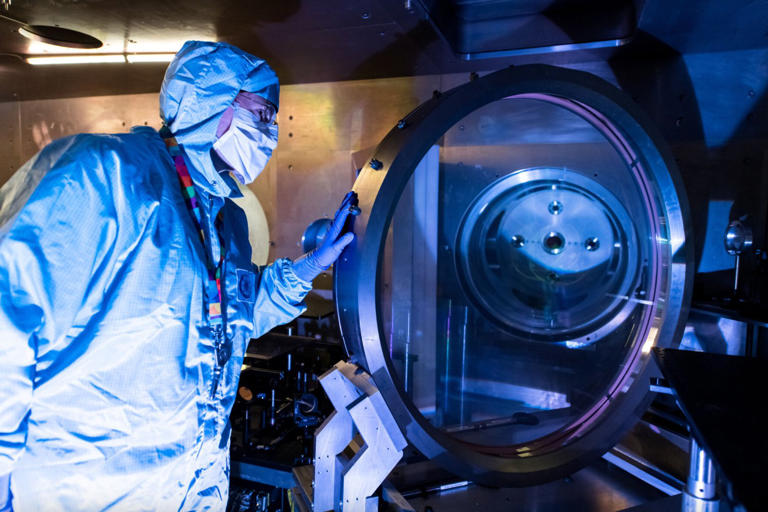 Fundamental Matters
The Vulcan 20-20 laser's primary objectives include the study of fundamental matter properties under extreme conditions, potentially paving the way for revolutionary materials and technologies. UK plans to build an £85 million laser, brighter than the Sun. Additionally, it aims to play a pivotal role in exploring the feasibility of laser fusion as a clean and sustainable energy source.
Projected Impact
Expected to be completed in 2027, the Vulcan 20-20 laser project is not only a testament to scientific advancement but also a generator of hundreds of new jobs for scientists and engineers. Professor John Collier, Director of CLF, emphasizes the significance of this development, stating, "Vulcan has been the flagship laser at CLF for many years, widely recognized internationally as a pioneering facility."
Maintaining Leadership in Laser Technology
As Vulcan undergoes its next major upgrade, the laser is poised to serve a new generation of scientists, ensuring that the UK retains its leadership role in the realm of advanced laser technology. The Vulcan 20-20 laser stands as a symbol of the UK's commitment to pushing the boundaries of scientific exploration and innovation, promising a brilliant future in laser technology.
For further information:https://www.msn.com/en-ca/news/world/
Read our previous articles: https://scitechupdate.com/index.php/treated-wastewater-exerts-an-impact-on-our-rivers/ https://scitechupdate.com/index.php/india-makes-history-by-landing-a-spacecraft-at-the-moons-south-pole/
https://scitechupdate.com/index.php/zinc-air-batteries-could-be-cheaper-and-safer-than-lithium-ion/
https://scitechupdate.com/index.php/zuckerberg-introduced-a-new-virtual-keyboard-where-bosworth-typed-119-words-per-minute/
https://scitechupdate.com/index.php/nasa-research-the-aggravating-climate-hazards-when-warming-reaches-two-degree/
https://scitechupdate.com/index.php/android-14-satellite-sms-for-everyone/
https://scitechupdate.com/index.php/venus-colony-by-2050-ocean-gate-co-founders-bold-plan-a-thriving-1000-people-venus-colony-by-2050/
https://scitechupdate.com/index.php/chemistry-entrepreneurship/
https://scitechupdate.com/index.php/waste-paper-to-battery-components-for-smarts-phones-vehicles/https://scitechupdate.com/index.php/ai-demonstrated-95-accuracy-in-listening-typing-and-data-processing/
https://scitechupdate.com/index.php/nasa-research-the-aggravating-climate-hazards-when-warming-reaches-two-degree/
https://scitechupdate.com/index.php/top-7-technology-trends-of-2023-from-ai-to-5d-technology